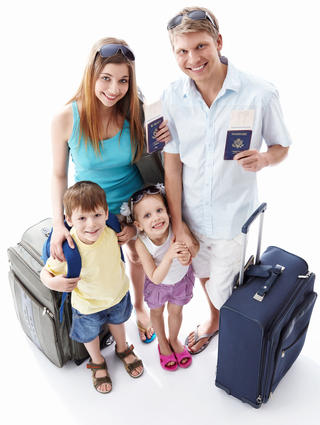 Remember the good old days where you only needed a passport for international fights, and sometimes not even then? Unfortunately those days have long since passed. The U.S. passport requirements continuously change and now, you will need a passport when traveling on a cruise ship. Guests are responsible for obtaining the necessary proof of citizenship to board all cruise ships. Heavenly Cruises therefore strongly encourage cruisers of all ages to have a valid passport. An additional bonus of having a passport is that it ensures that you are prepared to pick up and travel at a moment's notice as well as an added measure of security when you're already abroad.
The deadline for having a passport for International air travel, however, was January 23, 2007. This means that all travelers, including U.S. Citizens and all foreign nationals, traveling to or from the United States by air, such as Guests flying to Florida from Canada, are required to carry a valid passport after this date.
Get the most current passport requirement information at the U.S. Department of State website at http://travel.state.gov or call the U.S. National Passport Information Center at 877-4USA-PPT.